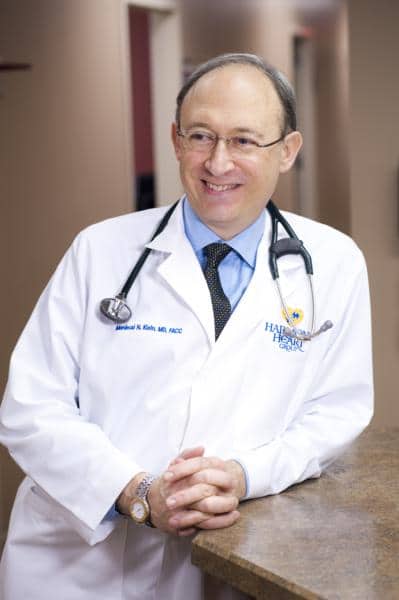 Mordecai N Klein, MD, FACC in Plano TX
Mordecai N Klein, MD, FACC began practicing cardiology in 1991, and since 2005, has been practicing at Medical City Plano hospital. He is also available to do procedures at Baylor Heart Hospital in Plano.  In 2010, he began offering services for the treatment of varicose veins and has since become a member of The American College of Phlebology. Since his arrival in Plano, he has established a busy practice and is known for his excellent skills and bedside manner. He is presently Director of Interventional Cardiology at TMCP and was voted one of the best doctors in Collin County by his peers in April 2016.
Dr. Klein came to Dallas in 1987 to do his Cardiology Fellowship at the University of Texas Southwestern Medical Center-Parkland Hospital. He then completed an additional Fellowship in Interventional Cardiology at the William Beaumont Hospital in Royal Oak, Michigan. In 1991, Dr. Klein moved to Pittsburgh, Pennsylvania, where he practiced cardiology for 14 years at three area hospitals – UPMC Shadyside Hospital, Western Pennsylvania Hospital and Forbes Regional Hospital.
Dr. Klein, his wife and three children are very happy to be back in Dallas. Besides cardiology, Dr. Klein's interests include playing piano, listening to music of all kinds, writing a screenplay and making people laugh.