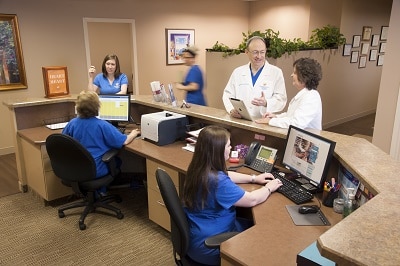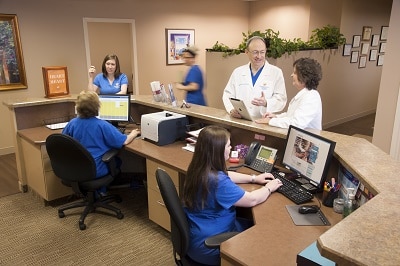 We are a full-service cardiology practice in Plano, TX, dedicated to getting and keeping you well. From high-risk cardiac procedures, to nutrition and exercise guidance, to varicose vein care, we are here for you.
When you come to our beautiful office you will meet a friendly, caring staff that goes out of their way to make you feel comfortable. The medical marketplace is very chaotic these days and the staff of Harmony Heart Group gladly works hard to help guide you through all of its intricacies. They are happy to answer any of your questions.
Unlike a large multi-physician group, ours is personalized. Dr. Klein, Dr. Blatt and Susan Devers, our nurse practitioner, know all of our patients. In the unfortunate situation where a patient needs to be hospitalized, either Dr. Klein, Dr. Blatt or Susan Devers (ANP-C) see that person every day.
Our goal is to care for you, as efficiently and effectively as possible, both in the office and in the hospital, though we will not rush you out of the hospital just to make our stats look good. We want you to be healthy and satisfied!