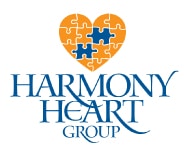 Dear Harmony Heart Group Patients:
I am writing with a heavy heart to inform you that I have closed our medical office, Harmony Heart Group, located at 4701 Old Shepard Place, Suite 160, in Plano, Texas, effective Wednesday, September 27, 2023.
Once our plans are finalized, we will send you contact information to let you know when and where we will resume treating cardiovascular patients.
It truly has been a great privilege to have been entrusted with your care. I hope you will allow us to resume attending to your cardiac needs once we are able to forward our new office addresses. You can then make an appointment after confirming that we are in-network with your current insurance carrier.
Your health, and the continuity of your care, is of the most vital importance. Of course, you may seek medical care from another physician if you choose.
If you wish to obtain a copy of your medical records from our office, for yourself or for a new provider, please send a signed request for your records, which is required by law. Please include the address to which you would like the records sent.
If you have any questions or concerns, please do not hesitate to contact us. Best wishes for your future health.
Contact information for record requests:
Harmony Heart Group
11,700 Preston Rd, Suite 660, P.O. Box 147 Dallas, TX 75230
Phone: 214-799-8991
Fax: 972-701-9803
email: info@harmonyheartgroup.com
Click to view or download the Harmony Heart Group medical release of information form.
Brian T. Blatt, DO, FACC, FHRS: For patients of Dr. Blatt, please click on this link to view how to request a transfer of medical records.
Dat Nguyen, DO, RVPI: For patients of Dr. Nguyen, please click on this link to view how to request a transfer of medical records.
Sincerely,


Mordecai N. Klein, MD, FACC